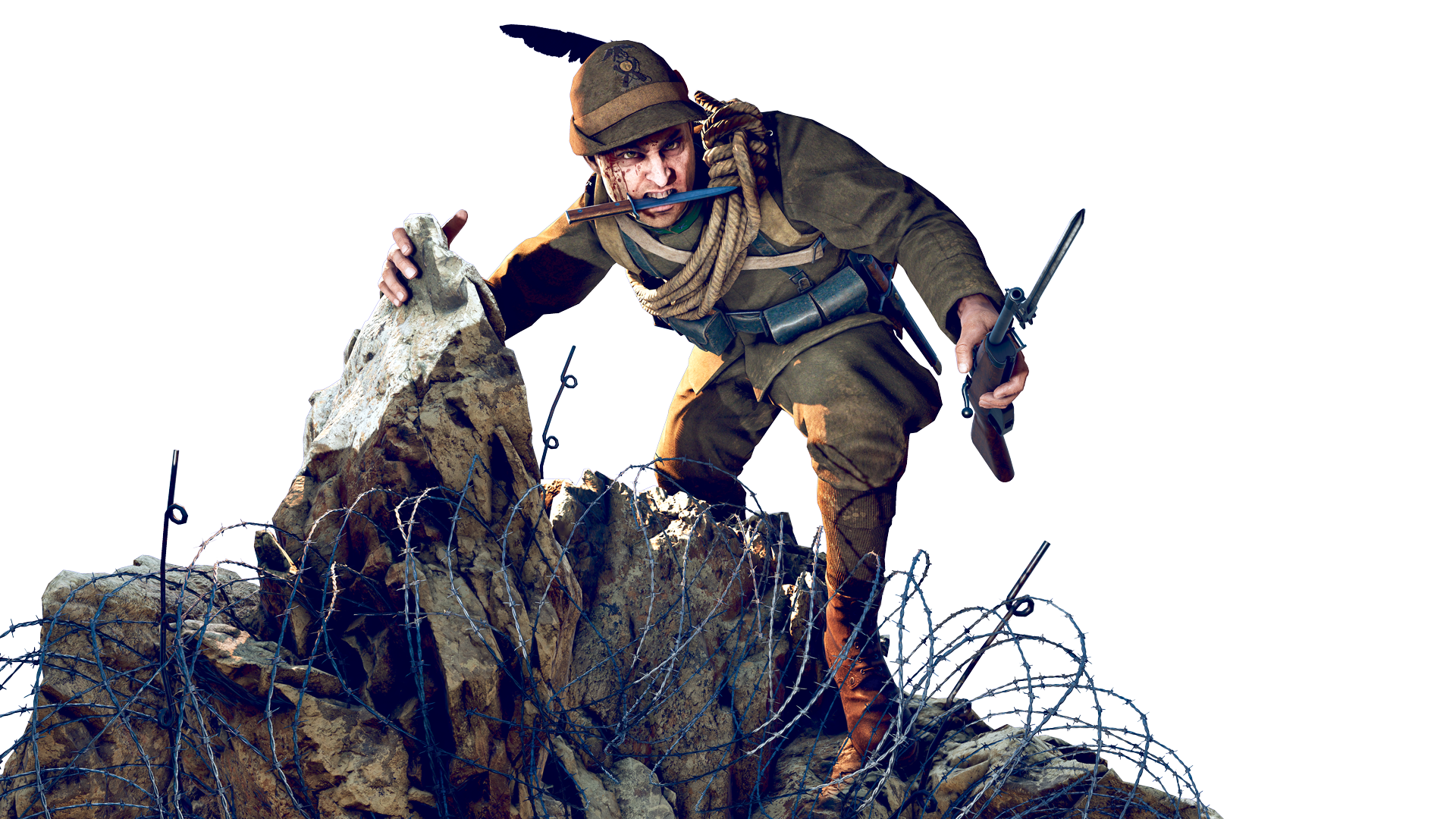 Isonzo is a tactical WW1 Italian Front shooter.
WW1 FPS Isonzo is the third game in the WW1 Game Series, this time set on the Italian Front.  Experience mountain warfare during the First World War as Italy clashes with the Austro-Hungarian Empire! A new Offensive game mode with multi-map battles offers a novel experience for fresh recruits and returning veterans alike!
Authentic WW1 FPS
Ferocious Alpine warfare will test your tactical skills in this authentic WW1 FPS. Battle among scenic peaks, rugged valleys and idyllic towns in northern Italy. The Great War on the Italian Front is brought to life and elevated to unexpected heights!
War broke out between the Kingdom of Italy and the Austro-Hungarian Empire on the 23rd of May 1915. It would involve millions of men and several pitched battles – including not one, not two, but twelve Battles of the Isonzo. Combat occurred at heights of up to 12,000 feet (3,600 meters) with the beautiful but deadly mountains posing challenges totally unlike those seen on the Western and Eastern Fronts.
New Offensive Game Mode
The new Offensive game mode puts you right in the middle of key historical offensives on the Italian Front – lead the charge across stunning Italian landscapes on the attack, or prepare your defense on dynamic battlefields.
One team is tasked with capturing a series of defensive positions while the defenders must stop that happening. These defenses range from concrete bunkers dug into mountainsides to shallow foxholes – but don't forget that the rugged terrain itself can pose problems for the attackers.
Experience Alpine Warfare
Choose your role and loadout carefully to survive this high altitude combat – play a sniper to pick off the enemy engineers before they can cut your wire, use rifle grenades to clear enemy machine guns, and much more.
Blow your enemies away at range with mortars, artillery and air support, or finish the job at close quarters with a bayonet. Watch out for the dreaded poison gas…